26/04/2019
One of the world's biggest mountain bike freeriding competitions is descending on the Capital of the Alps this summer for the third year running, with all-new challenges awaiting the competitors.
Innsbruck is the second of just three global stops on the international Crankworx Tour and is the only chance for adrenaline junkie spectators to witness the gravity defying stunts in Europe.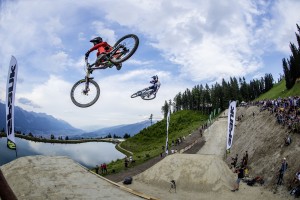 From June 12 to 16, Bikepark Innsbruck will play host to the world's elite mountain bikers battling it out in disciplines including the Whip Off, Pump Track Challenge, Dual Speed and Style, Slopestyle and Downhill.
And making its debut this year is the Dual Slalom – open to both professionals and amateurs – staged for the first time across the Crankworx World Tour.
A new course has also been introduced for the rider-favourite Downhill – well-known by competitors for its natural and raw feel, it will descend into the heart of the festival.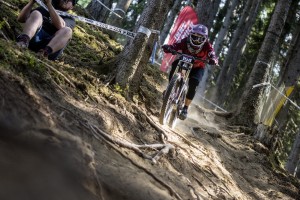 Over the action-packed five days, it's not just the professionals who will get the chance to be in the saddle – as well as the opportunity of trying out the trails, a special programme of events, activities and workshops has been designed for the younger visitors at Kidsworx Innsbruck.
Peter Unsinn, Head of Market Management at Innsbruck Tourism, said: "Crankworx is an extremely exciting and anticipated event – with something for everybody, including families, the addition of Kidsworx is a great opportunity to help inspire and educate the next generation of riders.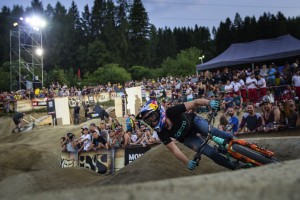 "It is an event with great accessibility, with the chance meet the experts and see the latest products and brands in an Expo Area.
"Visitors will be able to test gear out, get advice and tips, as well as see the pioneering developments in the industry.
"And the days don't come to an end after the competitions finish, with the Crankworx Gravity Nights offering the chance to watch films under the stars and party to DJ sets and live gigs."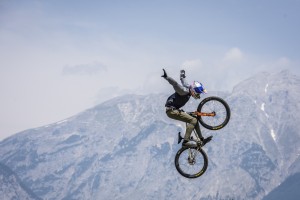 The main highlights of the week are:
Wednesday, June 12 – Official European Whip-Off Championships Finals
Thursday, June 13 – 100% Dual Slalom Pro Finals and RockShox Innsbruck Pump Track Challenge Finals
Friday, June 14 – Mons Royale Speed & Style Finals
Saturday, June 15 – 100% Dual Slalom Amateur Finals and Crankworx Innsbruck Slopestyle Finals
Sunday, June 16 – iXS Innsbruck Downhill Finals
If fans can't make it to Innsbruck for the festival, Crankworx will be broadcast live on their website, at www.crankworx.com
Tickets are available now at www.crankworx.com/innsbruck/tickets/ and from Innsbruck Information.  They will be on sale at a discounted early-bird price until June 11.
Crankworx Innsbruck is just ten minutes from Innsbruck Airport, with direct flights to the city from major UK airports.  For information about staying in Innsbruck, visit www.innsbruck.info/en.