19/12/2017
Applications are now open for a pioneering economic summer school, which attracts a global following among students looking for a common solution to tackle financial uncertainty.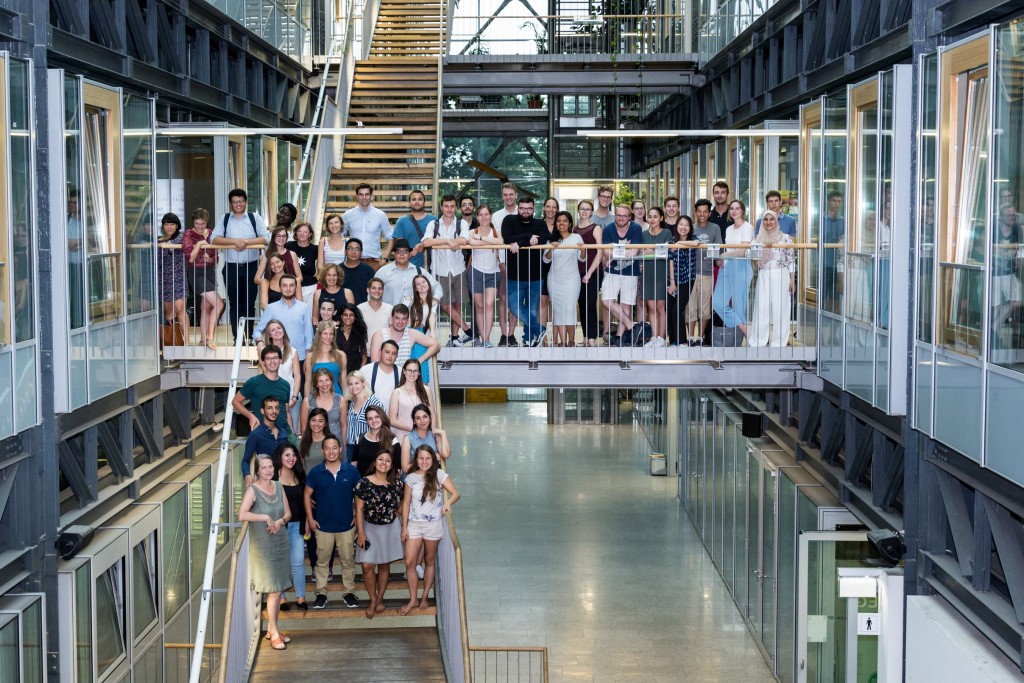 The award-winning Alternative Economic and Monetary Systems (AEMS) summer school takes place in Vienna between 25 July and 10 August, 2018.
Students of all ages and from all walks of life are invited to sign-up for the two-and-a-half week-long programme, which opens up discussion and debate around the alternatives for a new world order in economic thinking.
All teaching and cultural activities are carried out in English, offering a great opportunity for students from the UK and Ireland to take part.
This year 54 participants from 30 countries took part, investigating and debating how economic, political, monetary and environmental factors need to be changed to be more sustainable.
Highlights included guest lecturers such as Bernard Lietaer, a global expert in the design and implementation of currency systems, and Christian Felber who initiated the Economy for the Common Good social movement.
Christian is an internationally renowned speaker, author of several award-winning bestsellers and a regular commentator on business ethics and economics in various media.
The OeAD-Housing Office – part of the Austria's national agency for international mobility and cooperation in education, science and research – operates AEMS under a not-for-profit arrangement. The course cost is €1390.
This price includes all social and cultural activities, as well as accommodation in one of OeAD's passive house student residences in Vienna.
The accommodation is also included as part of the fee for almost a week after the programme, enabling those taking part to explore the city at leisure.
Günther Jedliczka, CEO of the OeAD-Housing Office, said: "We have seen AEMS go from strength-to-strength, attracting exceptional lecturers and forward-thinking, astute students who together look at alternatives to the current boom and bust economic cycle.
"They come together to explore the economy of the future and how it can adapt to balance some of the turmoil, strains and challenges of modern life."
AEMS, which is run in association with Vienna's BOKU University of Natural Resources and Life Sciences, attracts a broad audience including undergraduate and post graduate students, as well as people with interests and careers in politics, philosophy, economics and finance.
The summer school's success saw AEMS secure Austria's 'Education for Sustainable Development' award for its outstanding support related to sustainable development in November 2016.
Günther Jedliczka added: "At the start of the programme we look at climate change, which is a significant economic and environmental issue.
"We look at alternatives to the current economic system, where factors such as life-work balance, ethics, sustainability and the environment are important but also profits still matter.
"The summer school also investigates how happiness and satisfaction are key drivers rather than material goods."
As well as AEMS, OeAD also runs the Green Building Solutions course (GBS), which brings together the latest thinking in sustainable design and engineering. GBS takes place in 2018 from 21 July to 12 August.
More details about AEMS and GBS – including testimonials from 2017's participants – can be found at www.summer-university.net